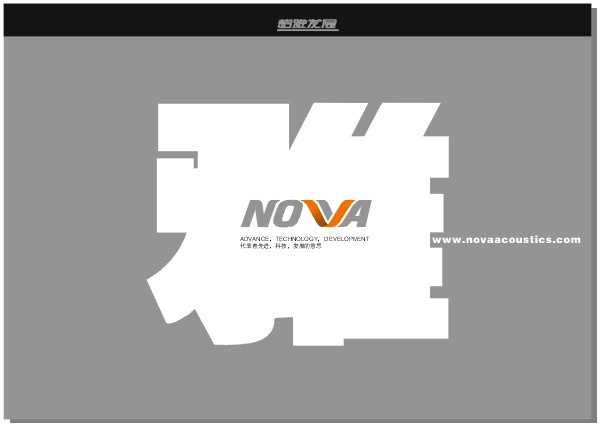 The Sounds for Life


Manufacturing Scope
Nova specializes in manufacturing line array, professional loudspeakers & KTV, power amplifiers, mixers consoles, signal processors including equalizers, limiters/compressors, exciters, crossovers, power sequence controllers etc
Strong R&D system
The high quality R&D guys are the strong back-up to NOVA's new products design. The standard room makes you feel warm and fragrant; The anechoic chamber allows you to make perfect compare while shocking; CAD/CAE, LMS software, FINECONE/FINEMOTOR which imitate the application of software design add luster to the development.
Satisfactory market service system
1. Do marketing research and analysis to grasp firmly to the pulse of the market with you.
2. You needn't worry about the language barrier in NOVA because the business men will negotiate with you very professional and patiently. You'll have a comfortable talk with them.
3. 100% delivery on time.
4. Perfect after-sales service and satisfactory research spur us improve ourselves continuously.
Scientific factory management
Modern automatic assembly line and leading into 5S management which has developed into 7S provide us tide, high quality and safe management site; Leading into JIT production pattern can make sure to delivery the goods in time and prompt the manufacture management; Carrying out overall TMP management to make sure that the equipments are very well, is beneficial to carry out overall production management
Good products come from good process management.
NOVA, Perfect for you!